To date, I have written nine novels and cowritten one. The published novels are SF novels Legacies (1995), Blueheart (1996), Cavalcade (1998), Throne Price (cowritten, 2001), and fantasies Darkborn (2009), Lightborn (2010), and Shadowborn (2011). Breakpoint: Nereis (2014) and Contagion: Eyre (2015) are forthcoming. Each of the novels has its own page, but brief entries, in reverse order, follow.
Breakpoint: Nereis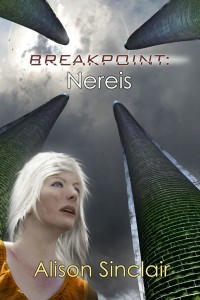 The first of the Plague Confederacy series, following the medical recontact vessel Waiora on its mission to track the plague that collapsed their star-faring civilization [More about Breakpoint: Nereis].
Shadowborn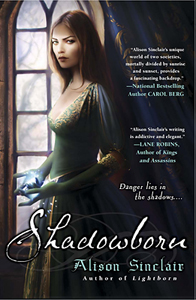 The conclusion (for now) of the trilogy formed by Darkborn and Lightborn, first published June 2011, trade paperback May 2012. With the Shadowborn on the march, it is a time for impossible meetings, desperate alliances, and fatal choices. Ishmael di Studier fights for his life, Balthasar for his freedom, and Telmaine to save the people she loves. Tammorn becomes reluctant emissary to the enemy, and Fejelis and Floria brave their dangerous Court to help the Darkborn [more about Shadowborn].